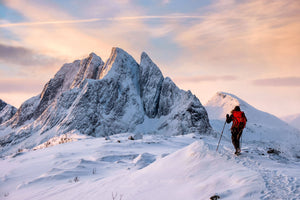 This policy tells you how we collect information about you and what we do with it. We only collect information you give us permission to use, we never sell it to anyone, and we'll delete it from our records straight away if you ask us to. There are two times we might collect information from you:

1. When you visit this website
We use Google Analytics to collect details about how you use the website – like the pages you visit, and how long you spend there. Google collects details about how you're accessing these pages – like the city you're in, and which device, browser and operating system you're using. They also collect your IP address in an anonymised form that cannot be used to identify you.
Google Analytics collects this information through cookies. If you want to, you can stop Google Analytics from tracking your journey on our website. To do this, visit https://cookies.insites.com/disable-cookies/. This will disable Google Analytics on every website you visit, not just ours. You can find out more about how Google Analytics uses your information in their privacy policy.

2. If you sign up to our email newsletter
We'll ask for your email address and your name, so that we can send you emails from time to time. When you sign up, the name and email address you give us will be stored on our database. No other company has access to this information and we will not share it with anyone. Your info will stay on our database for as long as we continue to use it for this purpose, or until you unsubscribe. You can unsubscribe at anytime — just send us a request by email.
Your data rights
Personal data is any information that could be used to identify you. You have the right to ask to see any personal data we hold about you, get a copy of it, update it if it's wrong, or ask us to delete your details from our records. To do this just send your request to us by email.

The data controller
The data controller is us, The Pagoda Watch Company [insert address as per contact page]
If you've got any questions about this policy then please email us.

Cookies and how we use them
Like most websites, this one uses cookies — small text files that enable the site to remember you. Cookies transfer to your device and keep track of info such as how many times you've visited, how you're accessing the site, how long you've spent and what you've clicked on.
Cookies let us see where visitors spend their time, and work out which parts of the site are working well or less well. We use these cookies through Google Analytics. This information can't ever be used to identify you.
You can turn off cookies and stop Google Analytics tracking how you use websites if you choose. This will stop you being tracked on any website you visit, not just this one.
‍