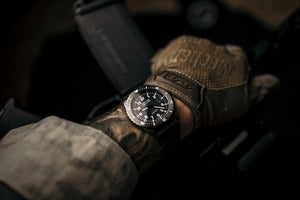 Because authenticity Is everything.
Pagoda epitomises the British military spirit: a watch marque founded in Hereford, owned by veterans and inspired through decades of service with the world's most respected military unit.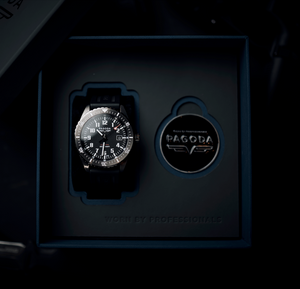 Built to serve
Pagoda watches are built and tested for every extreme. The design of each watch embodies values synonymous with the founders' own military unit: resilience, integrity, precision, versatility, discretion and absolute dependability.
EXPLORE WATCHES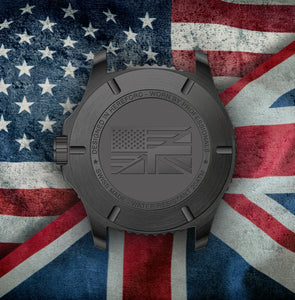 A bond that runs deep
The backplate of every Pagoda Tactical watch is inscribed with a motif combining the Union Jack with the Stars and Stripes. It recalls the military experience of our founders on joint operations with US forces and the practice of exchanging national flags as a mark of fellowship. This unique design signifies the spirit of camaraderie that exists between those who serve together.
EXPLORE WATCHES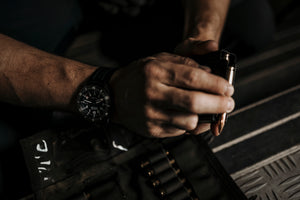 Authenticity doesn't need to shout: if you know, you know.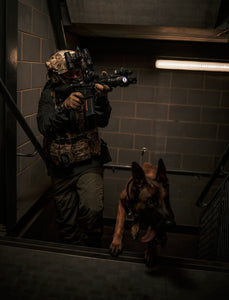 A veteran-owned 
watch company
The Pagoda story traces decades of military endeavour at the frontline, bringing together an exceptional team with a common goal.
Learn more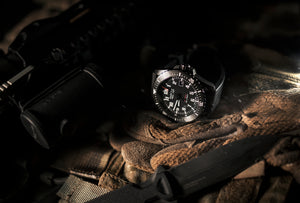 A bespoke watch for your organisation
We custom-make Pagoda watches in designs exclusive to professional organisations.