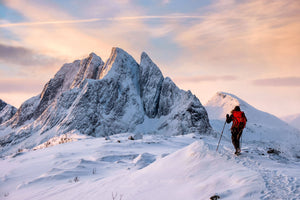 PRELIMINARY ARTICLE
The PagodaWatch Company Limited is a limited liability Company registered in England andWales under company number 13149237. This website is operated by the PagodaWatch Company Limited (hereinafter also referred to as "Pagoda", "we", "our" or"us"). Through use of this website, you, the user, confirm your agreement to the terms and conditions outlined below. Pagoda are permitted to revise these terms and conditions without notice, with amended terms and conditions taking effect for all users immediately. As a result, you should refer to these terms and conditions regularly.
1.    WEBSITE
The website design and content – including but not limited to all text, graphics, information and other material – that is presented on or readily downloadable from this website are either property of, or displayed with prior permission by, The Pagoda Watch Company Limited. All content contained within this website may not be used outside the use permissible by these terms and conditions unless written approval has been granted by Pagoda. You agree to refrain from any activity that could cause damage to this website. You agree to not accessor attempt to access other users' account information. You also agree that you will not breach nor attempt to breach any security measure enforced on this website.
2.    TERMS OF SALE
All sale and purchase contracts concluded through the use of this website will be subject to these terms and conditions and governed by English Law.
2.1 – PAYMENT
The full payment or deposit for all orders must be made by credit or debit card at the time of placing your order, of which details must be given at the time of placing your order.
Through ordering goods from this website, you agree to allow Pagoda to verify your card details with your card issuer. We will do our best to ensure that any such checks are completed as soon as is reasonably possible. However, please note that we refuse to take responsibility for any delays caused by undertaking such checks.
2.2 – ORDER CONFIRMATION
You will receive an email of acknowledgement confirming the receipt of your order soon after its submission by you. However, please note that this does not constitute acceptance of your order. A contract between us shall not be formed until we send confirmation via email, declaring the dispatch of your goods.
2.3 – INNACURATE INFORMATION
We do our best to ensure that the information presented to you on this website is accurate (please see section titled "Information Accuracy"). However, please note that under the circumstances upon which information inaccuracies are discovered, we reserve the right to refuse your order at any point and will notify you by email or telephone as soon as possible where that is the case.
2.4 – DELIVERY TIMELINES
Delivery times will vary according to availability. If dispatch is affected by delivery resulting from postal issues or other causes outside our control, you agree to not hold us responsible for such inconveniences.
2.5 – PRODUCT PRICING
Listed prices on this website are displayed in pounds sterling and are inclusive of any applicable UK VAT. When purchasing goods from outside of the United Kingdom, all payments will be taken in this currency. If you are a non-UK or US resident and your order is being delivered to an address outside of the UK or US we are not responsible for customs/tax or import charges. However, VAT can be removed from your purchase price.
3.    PRE-ORDERS
Pagoda will contact the customer via email within 30 days of expected delivery date to confirm the customers desired shipping destination and where relevant, accept full payment.
3.1 – TIMELINE POST AVAILABILITY
Once an order has been confirmed by Pagoda, the receipt of a pre-order deposit will secure a timepiece for a customer until the watch is available for delivery and then for a period of 6-weeks from notification by Pagoda that it is ready to be paid for in full or shipped. By the end of this time, the customer must have confirmed all the delivery details required for shipping the watch.
3.2 – ELAPSED TIMELINE
If the 6-week period elapses without this information, the timepiece that had been secured will become available for another customer to purchase and the original deposit will not be returned.
3.3 – PAGODA TIMELINE
Rest assured that we as a company are doing everything we can to reduce the wait time for current products. However, there are instances that are out of our control. Therefore, we bear no responsibility for having to increase timelines that were previously stated on the website at the time of your order.
4.    DEPOSIT POLICY
Once an order has been confirmed by Pagoda, the receipt of a non-refundable deposit will secure the watch for a customer until the watch has been made, and then for period of 6 weeks from notification that it is ready for delivery. By the end of this time, the piece should have been paid for in full and shipped.
4.1 -     ELAPSED TIMELINE
In some circumstances we can hold the piece for longer but only if we have been notified in advance and the watch has been paid for in full. If the 6-week period elapses, and the balance has not been paid, the piece that had been secured will become available for another customer to purchase and the original deposit will be forfeited.
5.    INFORMATION ACCURACY
We do our best to ensure that all information displayed on this website is complete, current and accurate. However, please note that information may occasionally be incomplete, may become dated or may be or become inaccurate. Pagoda makes no representation as to the validity of information presented on this website and reserves the right to make changes to all information without notice.
5.1 – PRODUCT SPECIFICATION
Please note that all product specifications, weights and measurements are approximate and are only listed for customer convenience. We attempt to display all product colours on this website accurately, however, please note that the colour seen by you will be subject to the display settings on your personal device used to access this website. We cannot therefore guarantee that an accurate representation of product colours can be seen by you. Similarly, it is possible for us to experience marginal colour variants between orders from our suppliers. Through the use of this website and purchase of Pagoda goods through it, you accept that all product specifications have the potential to vary marginally.
5.2 – PRODUCT AVAILABILITY
We attempt to update stock availability frequently on this website yet there may be occasions where this information is incorrect. The inclusion of products and services on this website does not guarantee all products and services to be available at any time. Through the use of this website, you accept that Pagoda shall not be obliged to sell you goods that display inaccurate information on this website.
6.     PRODUCT WARRANTY
We provide a warranty that on delivery and for a period of three years from delivery, the products (excluding strap & Buckle) shall be free from material defects. All faulty products will be replaced or repaired. If you experience any faults do not hesitate to email ourselves at admin@pagodawatches.com.
6.1 – WARRANTY EXEMPTIONS
The warranty in clause 6 does not apply to any defect in the Products arising from:
(a) fair wear and tear.
(b) wilful damage, abnormal storage or working conditions, accident, negligence by you or by any third party.
(c) if you fail to operate or use the Products in accordance with the user instructions.
(d) any alteration or repair by you or by a third party who is not one of our authorised repairers; or
(e) any specification provided by you.
6.2 – CONSUMER RIGHTS
If you are a consumer, this warranty is in addition to, and does not affect, your legal rights in relation to Products that are faulty or not as described. Advice about your legal rights is available from your local Citizens' Advice Bureau or Trading Standards office.
7.    DELIVERY
All orders will be delivered via a tracked shipping method.
7.1 – DELIVERY ISSUES
Any issue deriving from the delivery of your product please email admin@pagodawatches.com We will endeavour to reply to your email within 2 working days.
8.    RETURNS
If you are for any reason dissatisfied with your purchase, you must email admin@pagodawatches.com explaining your intentions within 30 days of receipt.
The email must contain your name, order number and reason for return. We will reply within 5 working days with details of how to return your product and the address to which it must be sent.
8.1 – CONDITION OF RETURN
Each unwanted item must be returned in an identical condition to that in which it is received by you, defining this condition as: new, unworn, unaltered; displayed in its original packaging with all supplied papers. Please note: Pagoda inspects all products for quality assurance immediately prior to dispatch.
8.2 – UNEXPECTED CHARGES
We are not responsible for paying any customs charges (import duty or tax) on any returns. You will be responsible for all costs and charges associated with returning your order. 
We advise you to return your order via a tracked shipping method & request a proof of postage receipt. We will not refund or exchange lost returns. Any orders returned after 30 days of receipt will be returned to the customer.
8.3 – CONSUMER RIGHTS ACT
Under the Consumer Rights Act 2015, a customer has an early right to reject goods that are unsatisfactory quality, unfit for purpose or not as described, and get a full refund. This right is limited to 30 days from the date the customer took ownership of the goods. If an item is faulty and needs to be returned, the customer does not need to pay postage costs for the return of the faulty item. If a customer is asked to return an item that arrived damaged, not as described or faulty, the retailer should refund the total cost of the return.
Returns made in accordance with these conditions will be credited to the original payment method and will be made within 14 days from receipt of return.
9.    USER INFORMATION
The Pagoda Watch Company Limited is committed to ensuring the security of your personally identifiable information. To prevent unauthorised access or disclosure of this information, we have enforced physical, electronic and managerial procedures to safeguard and secure the information we collect from you. However, please note that you accept responsibility for ensuring the confidentiality of your account details and password, agreeing to be responsible for all actions undertaken under your account name or password.
Disregarding personally identifiable account information: any material, proposal, concept, method, question or other comment you communicate to us through this website or alternative channels will be considered non-confidential and non-proprietary.You hereby grant us the right to use such communication for any purpose, including but not limited to: disclosure, publication and posting as well as in relation to the development, reproduction and marketing of new or existing Pagoda products.
10. LIMITS ON OUR LIABILITY
Through the use of this website you accept that Pagoda take no responsibility over any damages or viruses that may infect your personal device or other property resulting from the access, use or browsing of this website, including but not limited to anything arising from the downloading or attempted downloading of any materials presented on this website. These damages include without limitation those arising from lost profits, lost data or business interruption, whether based on warranty, contract, tort or any other legal theory.
We are also not liable for failure to meet any of our obligations outlined in these terms and conditions where such failure is caused or results from events beyond our reasonable control.
Nothing in these terms and conditions is intended to affect your rights under the law.
11. TRADEMARKS
All trademarks, logos and service marks (including product names) presented on this website are both registered and unregistered trademarks of The Pagoda Watch Company Limited or are licensed for use by Pagoda by third party organisations. Nothing on this website grants or should be construed as granting any license or right to use any trademarks, names, service marks or logos displayed on this website to or by you or any other person without our prior written permission or the prior permission of any such third-party owner.
12. GENERAL PROVISIONS
Unless otherwise detailed, the data and materials contained within this website a represented for the purpose of promoting the products and services of The Pagoda Watch Company Ltd. Pagoda make no representation that the material presented within this website is suitable or accessible in all countries of the world. Users accept responsibility for using this website at their own risk, complying with relevant local or country laws. You agree through the purchase of any Pagoda product via this website that all such products will be used in a lawful manner only.
12.1 – GLOBAL AVAILABILITY
Pagoda products are available for purchase in multiple parts of the world, but we may list items that are not obtainable worldwide.
These terms and conditions are available in the English language only and are governed by the laws of England.
12.2 – COMPANY DETAILS
The PagodaWatch Company Limited is a company registered in England and Wales under registration number 13149237. Registered office – 71-75 Shelton Street, London, Greater London, United Kingdom, WC2H 9JQ
12.3 – GENERAL COMMENTS
If you have any comments about The Pagoda Watch Company Limited, please email admin@pagodawatches.com. We will endeavour to answer all email enquires within one business day of receipt.
‍